Submission by Kat Harris
Consistency is the key to maintaining a healthy sexual relationship with one's partner. If one's relationship began with steamy erotic sex, one & one's partner should continue having steamy erotic sex throughout the duration of the relationship. As sexual beings, it's important to maintain the sexual desire to please one's partner especially in committed relatonships and marriages. With that said, here are five adult sex toys that are sure to keep the fire burning in your bedrooms!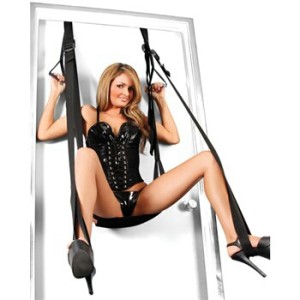 1 | Deluxe Fantasy Door Swing | AdamEve.com - $59.95 |This is the perfect affordable addition to every bedroom. The deluxe fantasy door swing is portable, fun, and allows couples to turn their sex aerobics into sex acrobatics. The deluxe fantasy door swing is most benefecial because it can turn ordinary positions into extraordinary orgasms!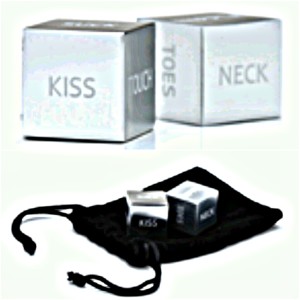 2 | Roll Play | BedroomKandi.com - $16.95 | These dice are the ultimate foreplay accessory. One die provides the action to lick, suck, or touch and the other die has the body parts that you will perform the action on like lips and toes. Couples can use these dice for foreplay or to add a layer of seduction to their role play. Remember to add any rules you like to the game!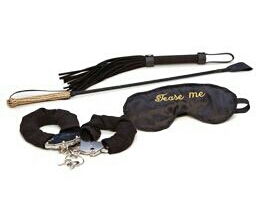 3 | Love Me Naughty | BedroomKandi.com - $99.00 | This is what I call the ultimate rough sex kit! This is a wonderful addition for less experienced couples, a date night, or couples who want to walk on the wild side! The love me naughty kit includes a blindfold, handcuffs, a spankler, and a tickler, what great tools to make your lover beg for it!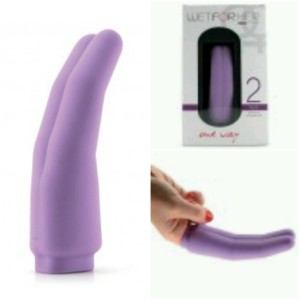 4 | Toy Two | WetForHer.us - $39.00 | So perfect for lesbians, as lesbians often use fingers more than we use dildos. This is the best of both worlds. The toy two goes deep, literally! This toy takes fingering to a whole different level. Once you slip your fingers inside the 100% silicone toy two, you will be making a clear path to her g-spot. It's body temperature sensitive so you still feel the sensation of your partner especially during her climax!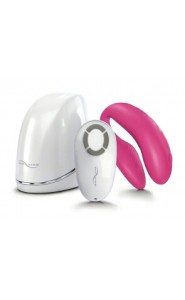 5 | We Vibe 4 - Pink | WetForHer.us - $159.00| Lovers, I am smitten with sex toys that have remote controls. This clitoral and g-spot stimulator is an all purpose toy that comes complete with remote control, charger, and of course, directions to the pleasure zone. Couples can use it in public or private. The joy of using this toy in public is that your partner can make you orgasm from across the table or under the table! The more creative you get with this vibrator the better!
If you love the first five be sure to see what I have in store for you in part two! I encourage couples to continue to find creative approaches to pleasuring one another as having a strong physical connection is as important as having a bomb emotional connection. Stay sexy and stay having sex with each other lots of it!