Hey my sexy friends! The Holiday Season is upon us which means a mad dash to find the perfect gift for under the tree and for stocking stuffing.  This year, commit to improving your sex life by gifting those sexy little gifts that keep on giving, and these gifts aren't just limited for women.  Start the new year right by incorporating these sexy little helpers into his stocking for a hint that just may turn Christmas evening into a sexy fun time.  Add the eggnog--extra  shot please--, put on the Christmas tunes and explore what these top five selling sex toys for men compiled by Gamelink.com are all about.
1. The Big O Vibrating Cock Ring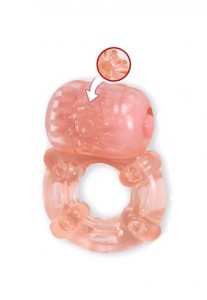 Looking for a way to ensure her orgasm arrives?  Try this cock ring on for size.  It's super stretchy and reusable featuring nine different speeds that provide various sensations for both partners.  Powered by a watch battery that is easily changeable, The Big O Vibrating Cock Ring is not only a top seller but it is also one of my favorites.  Great Choice for couples who want to extend the life of a woody while experimenting with sex toys.  This is also a solution for men who want to create longer and stronger erections.
2. Fleshlight Pink Lady (original)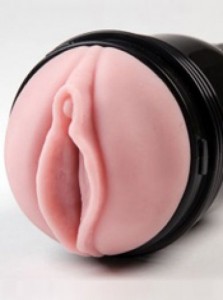 Want to take his masturbation experience to the next level?  Gift him the experience of penetrative sex in the convenience of a masturbation sleeve.  The fleshlight is the number one selling sex toy for men in the world and features a soft, pliable "REAL FEEL SKIN" that is 100% safe to use and easy to clean.  Featured in three different sleeve textures--orginal, textured and vortex--the Fleshlight Pink Lady is sure to provide a lifetime of pleasure for any guy on your Christmas wish list.
3. Tenga Egg Masturbator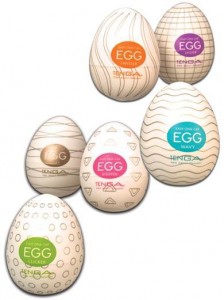 Whoever thought using an egg during masturbation would be so pleasurable? Now men can travel discreetly with pleasure products by owning one of these little babies.  The Tenga Egg Masturbator is another version of the masturbation sleeve used to enhance the self pleasuring experience.  Delivering a "ready-to-go-RIGHT NOW" orgasmic experience, the Tenga Egg Masturbator comes in six different textures and features a rounded end to perfectly surround the penis.  Perfect for men of any size, this masturbation sleeve works well with lubricant to bring men to knee trembling orgasms.
4. The Hustler Pussy Collection-Vibrating Pussy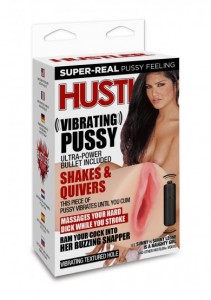 Coming in at number four is yet another masturbation sleeve designed from real feeling and "good smelling"  TPR featuring 9 of the most Favorited types of Pussy.  The Hustler Pussy Collection-Vibrating Pussy features a vibrating piece that makes its insides tremble. Painted pink to add the real factor, this pocket pussy features a textured hole that works well with any lubricant.
5. Aneros Eupho Syn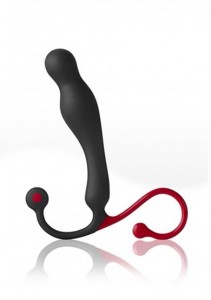 For the man interested in keeping his prostate healthy and experiencing the power of the prostate orgasm, the Aneros Eupho Syn prostate massage tool makes for the perfect stocking stuffer. Crafted of velvet touch silicone and maintaining the original slim design of the Aneros, the Eupho Syn sports a small head that makes insertion easy. Ideal for men who have stronger sphincter muscles this sexy accessories is must have.
Hope you have enjoyed this list of sexy accessories for men perfect for the holiday season! Log on to www.gamelink.com for more details about each of these products and more.